About Us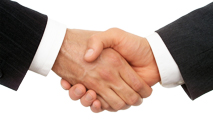 Santhosh Air Travel Service (P) Ltd., was established in Malappuram district in 1975, by Sri C. Usman who leads the company vision, strategy and execution. Initially the operations were limited to Passport arrangements, Ticket arrangements and all types of Travel assistance. In the following years, Santhosh Travel Service grew in stature day by day and in 1981, the Ministry of Labour & Ministry of Foreign Affairs, Govt. of India approved the professional quality delivered by Santhosh Travel Service, thereby becoming the first recruiting agency in Malappuram District with Wakla recognition! The recognition gave us the freedom to apply for passports directly, make all arrangements in connection with it and even deliver them to our clients directly.
Santhosh Travel Service got the accreditation from the International Air Transport Association (IATA) in 1992 becoming the first travel agency in the district to get this privileged status. With this accreditation Santhosh Travel Service got the facility to book air tickets for both domestic and international flights through any airline service of choice. Presently it has got direct access to all the airlines. In 2002, Santhosh Travel Service got the necessary authentication for stamping visas for Saudi Arabia and also got the ID card for Saudi visa servicing.
The Haj division-Al Jamiah Haj Group was established in 2003 and caters exclusively for the Haj pilgrims. The Haj Services offered by us is in great demand as we arrange the stay for the pilgrims in close vicinity to the pilgrim centres.


Within a short span of time Santhosh Travel Service has gained the trust of its customers by delivering efficient service at lightning speeds and has been viewed by its customers as a dependable and trusted professional travel agent. We cooperate with more than hundreds of airlines, hotels, numerous car rental companies and tour operators throughout the world to supply the best services and prices available. Our travel professionals work closely with our clients to meet their most rigorous requirements for optimizing itineraries and reducing travel expenses. Sri Usman has set high standards in delivering quality service to match the best in the industry.




Contact Us
Santhosh Air Travel Service (P) Ltd.,
Ootty Road, Perinthalmanna
Malappuram Dt, Kerala , Pin 679322
Ph: +91 4933 227160, 227495,
223434, 220108, 229528(MD)
Fax: +91 4933 222675